Science for Alaska Lecture Series
Science for Alaska Lecture Series
Science for Alaska is one of the largest public outreach efforts undertaken each year by the Geophysical Institute at the University of Alaska Fairbanks.
For over 25 years, the series has brought current scientific research to communities throughout the state. Administrators, faculty, staff and the public weigh-in on possibilities for speakers and topics to be included in the popular lecture series. The result is a well-rounded event that pools expertise from scientists studying in various locales in Alaska, on topics as diverse as alternative energy to walruses.
Science for Alaska has grown tremendously since its inception in the early 1990s. Today, lectures are offered in Fairbanks and online, as well as on DVDs that are accessible through the Alaska library system.
Science for Alaska is sponsored by Lifewater Engineering and Class 5 Boatworks, Alaska EPSCoR and the UAF Geophysical Institute.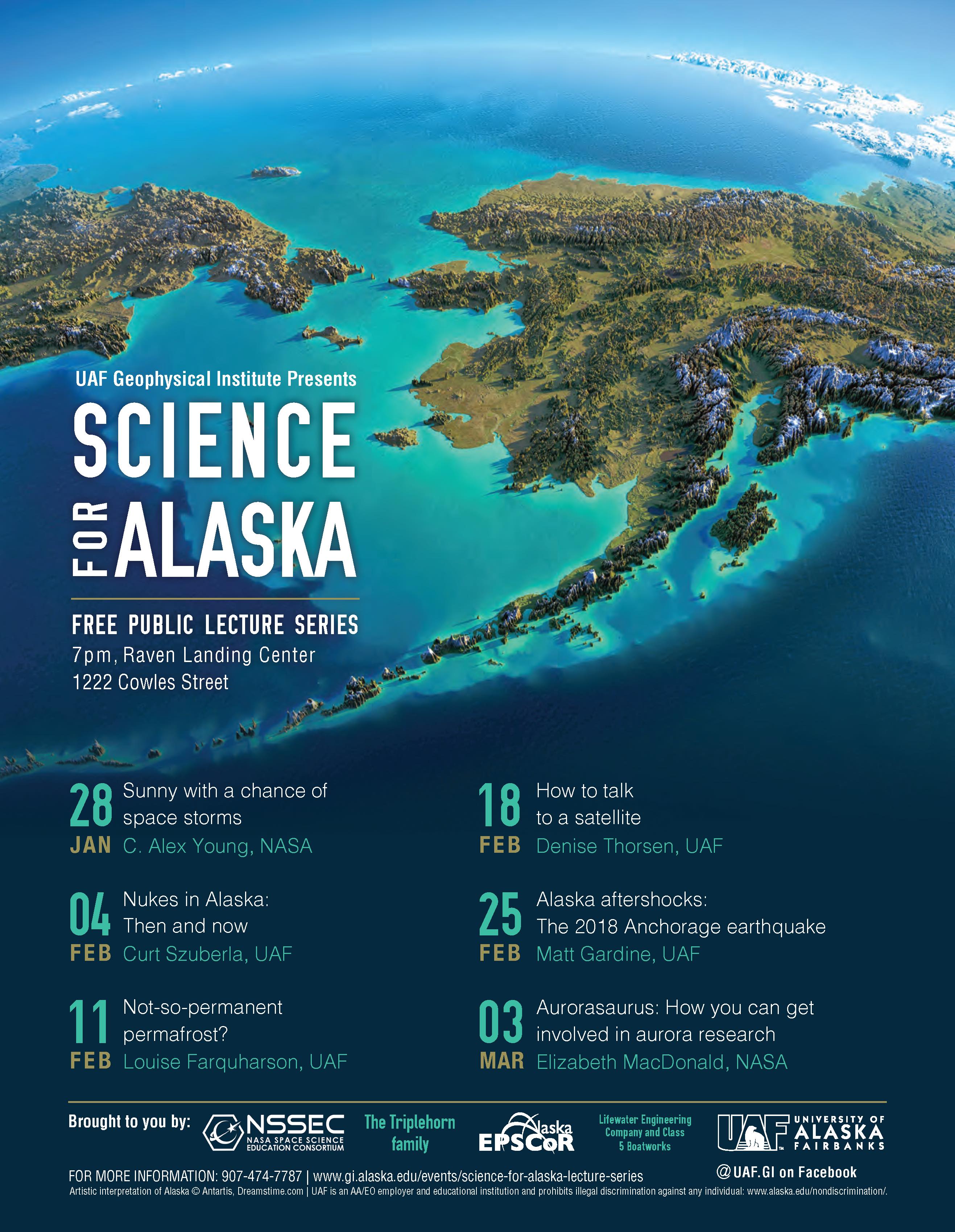 Science for Alaska Lectures