The Atmospheric Sciences group includes academic and research faculty, postdocs and students who use the unique vantage point of the polar regions to study the physical, chemical and dynamic processes of the atmosphere from the micro to the global scale. The group seeks to understand the atmosphere over Alaska for improved forecasts of hazards (fire, poor air quality, flooding, icing, etc.), public safety and health, and to provide information for decision-makers and stakeholders as well as to educate the next generation of workforce. 
Research interests cover a broad spectrum of topics, with our results often bearing directly on societal issues of climate variability and change. Our research encompasses time scales from nano-seconds to decades, including the interactions between the surface and the atmosphere and mesosphere and the thermosphere. Many members of the group also maintain research interests in other regions of the globe, and our projects use a variety of observational, modeling and remote-sensing techniques.
Academic faculty hold joint positions in the College of Natural Science and Mathematics, and some faculty teach in the aviation program or the College of Engineering and Mines. Members of the group collaborate with GI scientists from other research groups and with UAF researchers in the International Arctic Research Center, the UAF School of Management, the Department of Natural Resources, the Institute of Arctic Biology and engineering departments.
Project Highlights
Lidar Studies of Coupling in the Arctic Atmosphere and Geospace
This research focuses on the meteorology of the middle and upper atmosphere, specifically on the contribution of small-scale processes such as waves and turbulence to the structure and composition of the atmosphere. Researchers study the impact of meteorological processes on space weather. Studies use coordinated ground-based (lidars, radars and imagers) and rocket-based observations at Poker Flat Research Range.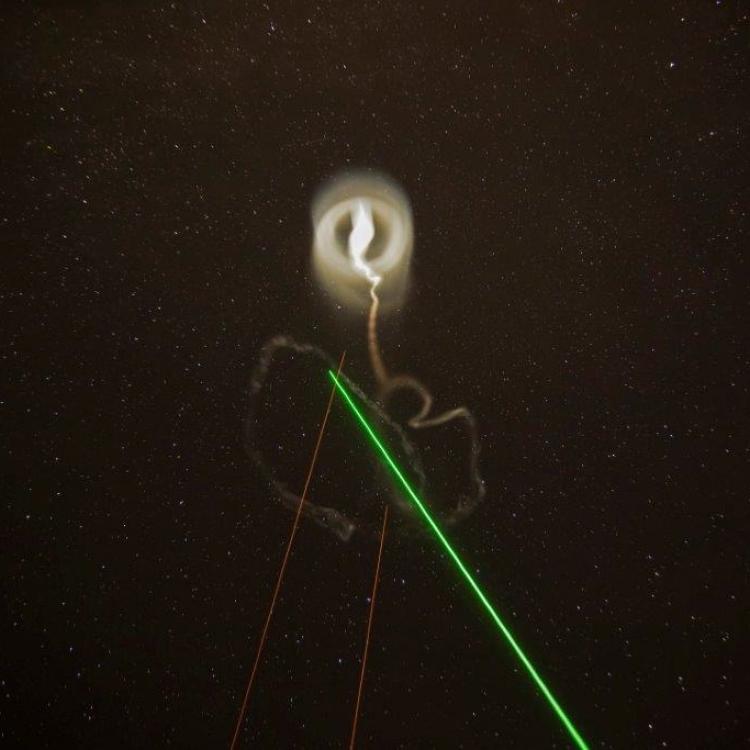 Atmospheric Sciences Group
Students, Staff and Affiliates
Cecilia Borries-Strigle
Graduate Student Researcher
James Campbell
Graduate Student Researcher
Meeta Cesler-Maloney
Graduate Student Researcher
Satyaki Das
Graduate Student Researcher
Zhiwei Dong
Graduate Student Researcher
Joshua Hostler
Graduate Student Researcher
Blake Moore
Research Technician
Tianlang Zhao
Graduate Student Researcher