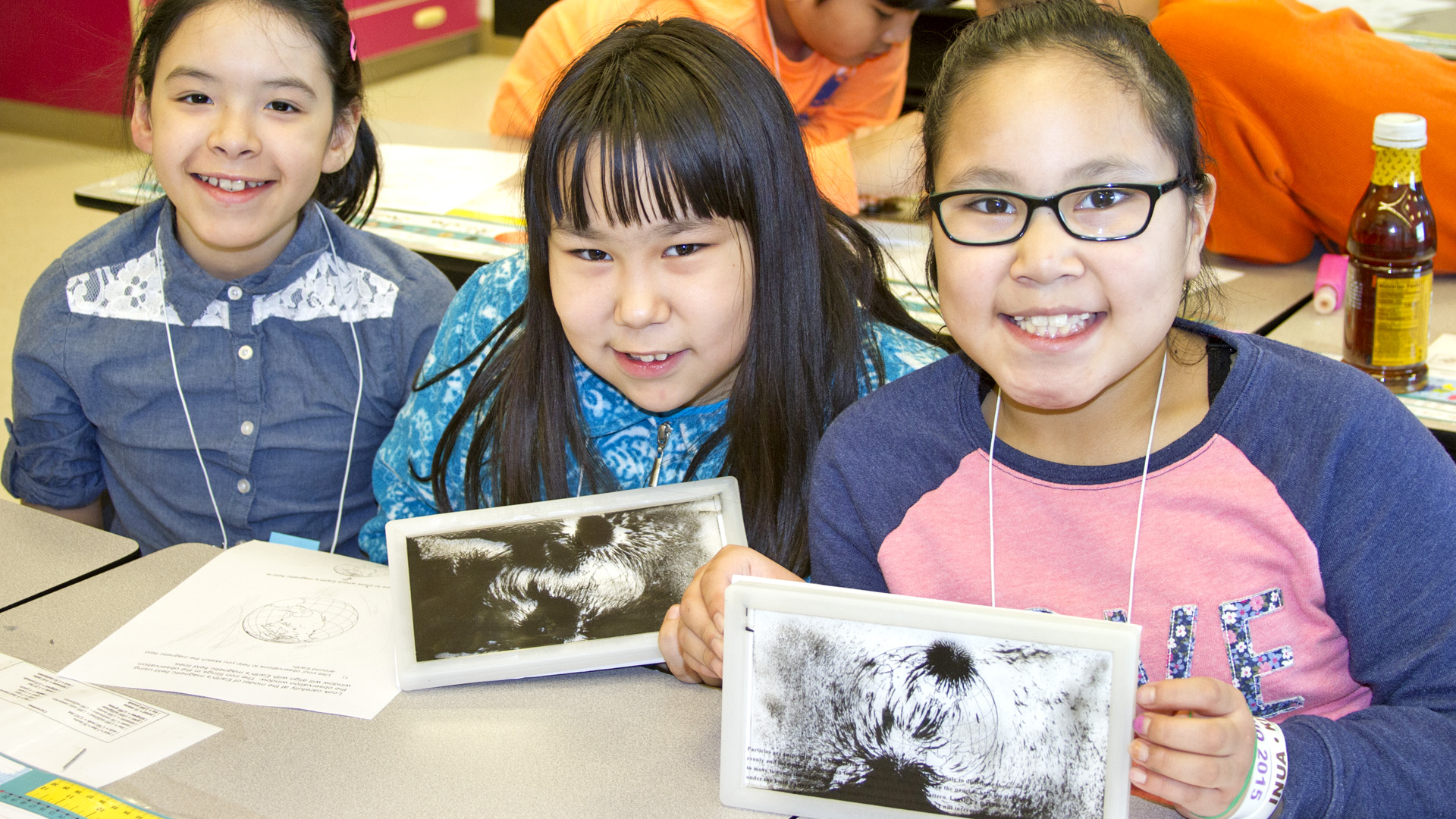 In an effort to minimize the risk of COVID-19 spread all outreach with the portable planetarium has been cancelled. In addition, all tours, both self-guided and guided are suspended until further notice.
Thank you for your understanding as we all try to "flatten the curve" and move forward to maintain a healthy community. 
Education Outreach is just one facet within the GI Outreach Office. The team brings geophysical research into K-12 classrooms throughout Alaska and develops teacher training programs based on research conducted at the Geophysical Institute. Our programs are designed to increase educational knowledge and excitement in the geosciences. Other outreach opportunities for UAF students and the community as a whole are offered throughout the year.
If you have students or a non-profit group that would like to learn more about the aurora, volcanoes, earthquakes, tsunamis, permafrost, unmanned aerial vehicles or remote sensing, please contact us.
Contact
608C Elvey Building 
Monday-Wednesday, 8 a.m. - 5 p.m.
907-474-1910
UAF Space Media & Outreach

Planet Walk

Alaska Tsunami Education Program

Arctic Climate Modeling Program

Aurora Alive

Cultural Connections: The Northern Lights

Ola Ka Honua: Volcanoes Alive 

Portable Planetarium 

Science Teacher Education Program

Uniting Native Indigenous Traditional Education & University Science