Arctic Ocean exploration: Tough work on the high seas
Date and Time:
Location:
RSVP on Zoom (https://bit.ly/3HUDVwe) or watch live on the UAF or Geophysical Institute Facebook pages.

---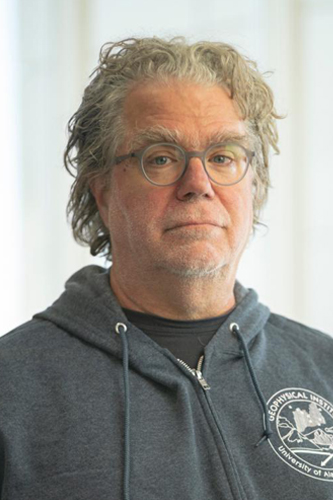 Bernard Coakley
Professor
UAF-GI


To make this cruise happen, it was necessary to work around a variety of COVID-related obstacles. It was something of a miracle that we left the pier at all. Once we were in the North, we encountered heavy ice conditions that dictated continuous revision to our science plan. We managed to collect good data, which will define some of the ocean's unknown history. In this lecture, I will present the basics of the history of the Arctic Ocean, how we were able to work there in summer of 2021 and some preliminary results.
The history of the Arctic Ocean is largely unwritten, but can be glimpsed through the fragments of what we know. My career has been defined by finding more fragments to build a panorama of how this ocean basin was created and modified over the last 150 million years. This past summer, I boarded the RV Sikuliaq, UAF's research vessel, to voyage to the central Arctic Ocean and explore the seafloor and sediments beneath it through the use of sound at various frequencies.
To join this talk, register on Zoom or watch live from the UAF or Geophysical Institute Facebook pages.