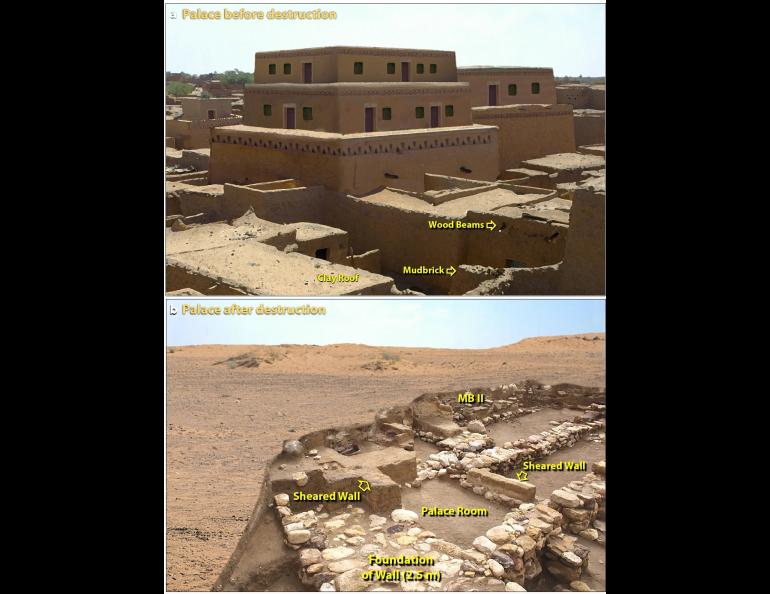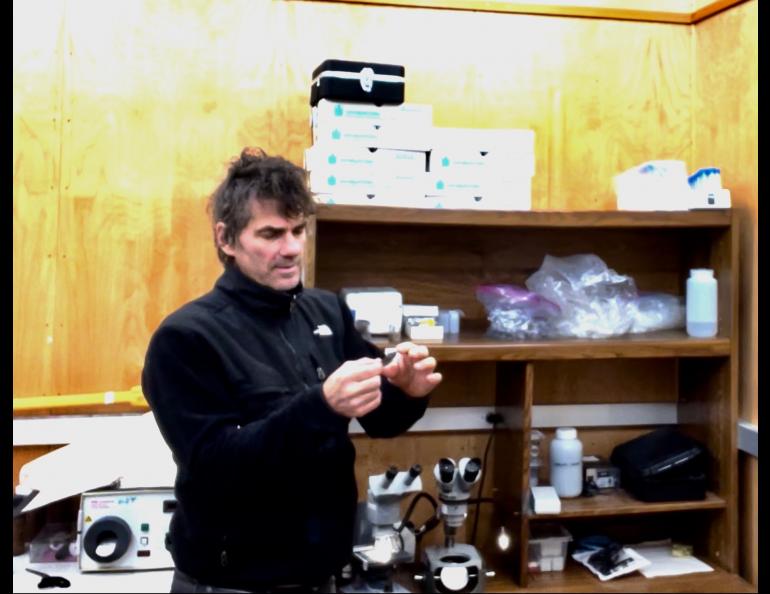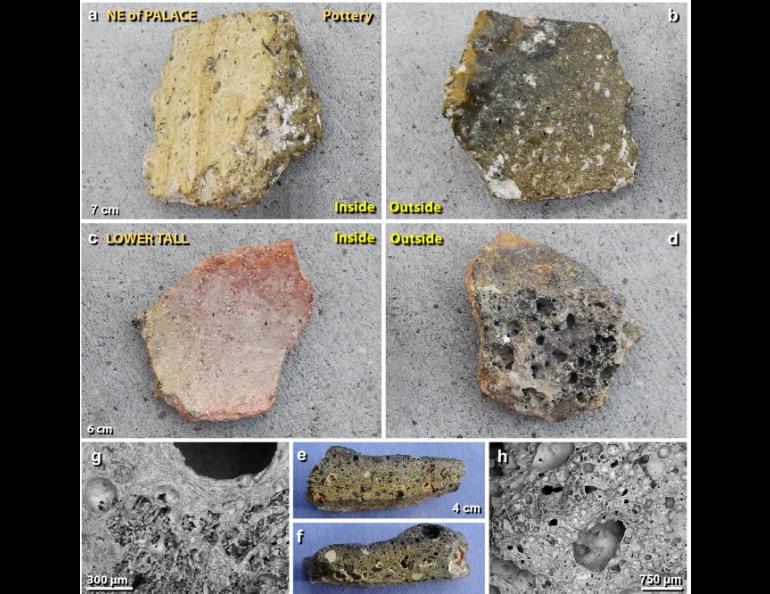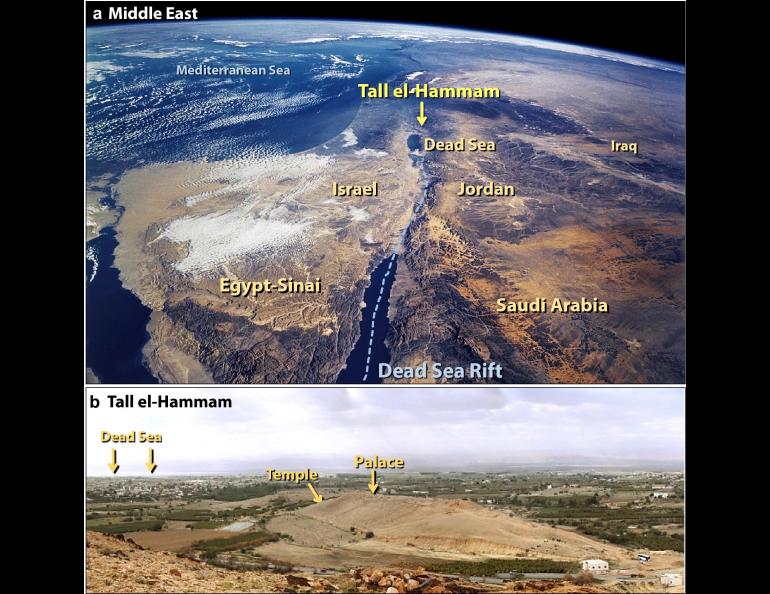 GI researcher helps unravel cause of ancient city's destruction
An airburst from the explosion of a comet or meteor likely caused the instant destruction of a thriving Bronze Age city of 8,000 people in the Middle East, according to a recent paper co-authored by a University of Alaska Fairbanks scientist.
Gunther Kletetschka, an associate research professor at the UAF Geophysical Institute,  is one of 21 contributors to the paper. Ted E. Bunch of Northern Arizona University is lead author.
The researchers presented evidence that a cosmic airburst with energy approximately 5,000 times that of the Hiroshima atomic bomb destroyed the walled city of Tall el-Hammam in the southern Jordan Valley, northeast of the Dead Sea, about 3,600 years ago. It left the area unworkable for agriculture for 300 to 600 years due to an influx of salt — a fact that has caused some to argue that the site is the biblical city of Sodom in the book of Genesis.
"There's no record of any meteoroid or comet destroying a city by this process," said Kletetschka, who is also affiliated with Charles University in Prague, Czech Republic. "But we can actually see the evidence and what damage this process can do and try to learn from it."
Some of that evidence consists of pottery shards with outer surfaces melted into glass, some of them with bubbles indicating they were boiled; melted and bubbled mudbrick fragments; partially melted roofing clay; and melted building plaster. Together, they indicate the city vanished in an event of extremely high-temperatures beyond the ability of humans to produce at that time.
Kletetschka's work at UAF involved analysis of the magnetism in two samples of molten pottery and rock sent to him by the excavation team, which knew of his previous work with mineral magnetism. The aim was to rule out lightning strikes from a massive destructive storm as a possible explanation for the melted pottery and rocks.
The samples showed no evidence of the intense magnetic fields that lightning produces.
Researchers at Tall el-Hammam did find shocked quartz, which occurs when quartz is subjected to high-speed, high-pressure shock waves beyond those the Earth can produce through natural processes.
Kletetschka's previous research in mineral magnetism and with shocked quartz, a prime indicator of cosmic impact, is cited throughout the paper
Few bones were found. In the paper,  researchers determined that "the force of a high-temperature, debris-laden, high-velocity blast wave from an airburst/impact" tore bodies apart, shattered bones into bits and pieces about the size of a centimeter and charred or disintegrated any bones that were still exposed.
"The circumstances and condition of the human bones and fragments suggest that at the moment of death, these individuals were going about normal activities," the paper reads.
The airburst also turned to dust millions of the mudbricks used to build the upper and lower portions of the ancient city, including the palace complex.
Kletetschka conducted similar mineral magnetism research for a 2020 paper about the destruction of the ancient Syrian city of Abu Hureyra, which is also believed to have been hit by a cosmic airburst. He has also researched the site of the 1908 cosmic airburst in the Stony Tunguska River region of Siberia that flattened and charred 80 million trees in a 60-mile diameter circle.
He has been invited to assist in the ongoing research at Tall el-Hammam in 2022.
Until then, Kletetschka plans to conduct his own airburst research at three Alaska lakes next month. He will analyze sediment layers at Quartz and Birch lakes on the Richardson Highway and Windmill Lake north of Denali National Park and Preserve.
"There was a global event 13,000 years ago that was detected in Europe, in South America, North America and in Africa," he said. "And so you would think if it was found everywhere else it may also be in Alaska."
The project also included researchers from Elizabeth City State University in North Carolina, New Mexico Tech, North Carolina State University, EAG Laboratories in North Carolina, DePaul University, Southern Research Institute in Alabama, Comet Research Group in Arizona, Restoration Systems in North Carolina, East Carolina University, University of South Carolina, University of Oregon, University of California Santa Barbara, Trinity Southwest University in New Mexico and the U.S. Navy. A Los Alamos National Laboratory retiree also participated.
---
CONTACTS:
Gunther Kletetschka, niversity of Alaska Fairbanks Geophysical Institute, 907-474-7090, gkletetschka@alaska.edu 
Rod Boyce, University of Alaska Fairbanks Geophysical Institute, 907-474-7185, rcboyce@alaska.edu