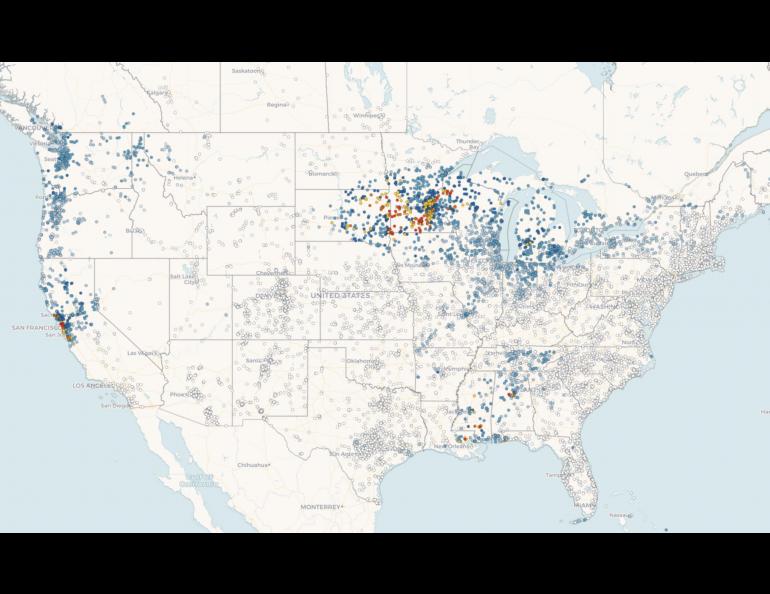 UAF scientist seeks recruits for weather army
The weather army in Alaska is recruiting more volunteers.
About 200 Alaskans already participate in the Community Collaborative Rain, Hail and Snow Network, a national nonprofit organization with a presence in all 50 states. Volunteers measure — you guessed it — rain, hail and snow whenever it falls in their area.
Volunteers post the measurements to the nonprofit's website, where it is used by the National Weather Service, other meteorologists, emergency managers and anyone else interested in precipitation, including teachers and students.
Alaska, being the largest state and one with much of its land off the road system, needs a robust precipitation platoon. Its weather army has gaps, however, especially on the North Slope, along the western coast and out to the Aleutian Islands.
"All you need is enthusiasm for observing weather and for being part of a weather-ready network," said Martin Stuefer, director of the Alaska Climate Research Center and the state representative to the national Community Collaborative Rain, Hail and Snow Network organization.
The Alaska Climate Research Center is a part of the University of Alaska Fairbanks Geophysical Institute.
"In Alaska, we have very limited on-the-ground precipitation observational data relative to the size of the state," said Stuefer, who is also the Alaska state climatologist. "Also, precipitation measurements during the cold months are less accurate since typical gauge measurements are strongly influenced by wind. That's because snowflakes barely fall vertically and are instead blown across the gauges."
"Human observation of rain, hail and snow is critical to derive good precipitation estimates," he said.
The network has about 20,000 volunteers across the nation.
Juneau resident Randy Host, a network volunteer for seven years, said it's easy to enter data and see it show up online.
"I love following the weather. Writing down the precipitation numbers each day really makes you tuned into the weather," he said.
Host said the time commitmentis just two minutes a day and that the information is important.
"The National Weather Service looks at the network website for data to input into their models," he said. "The data you collect is really being used daily."
Becoming a weather network volunteer is easy. You can fill out an application athttps://www.cocorahs.org/application.aspx, purchase a gauge for about $40, and place it at your home or other regularly visited location.
Training is available online athttps://www.cocorahs.org/Content.aspx?page=training_slideshows or, if requested, in person. Students and teachers can also train through school visits.
---
CONTACTS:
Martin Stuefer, University of Alaska Fairbanks Geophysical Institute, 907-474-6477, mstuefer@alaska.edu
Rod Boyce, University of Alaska Fairbanks Geophysical Institute, 907-474-7185, rcboyce@alaska.edu