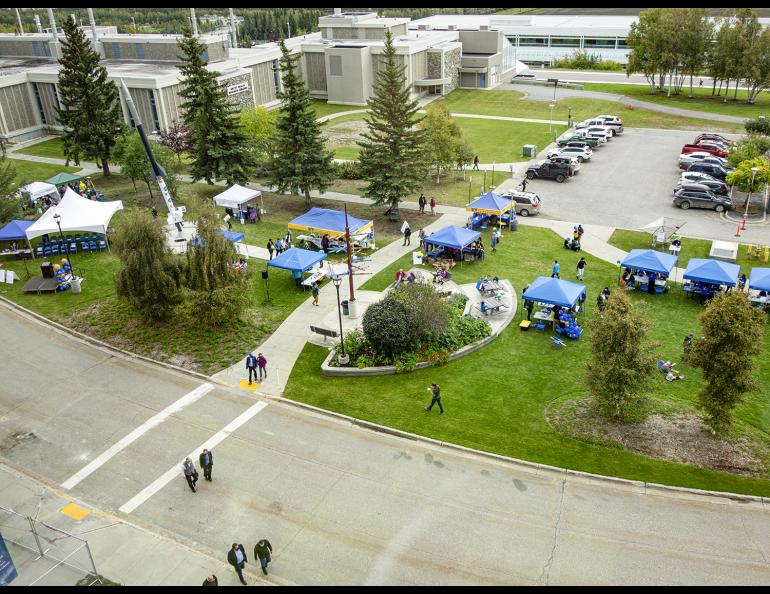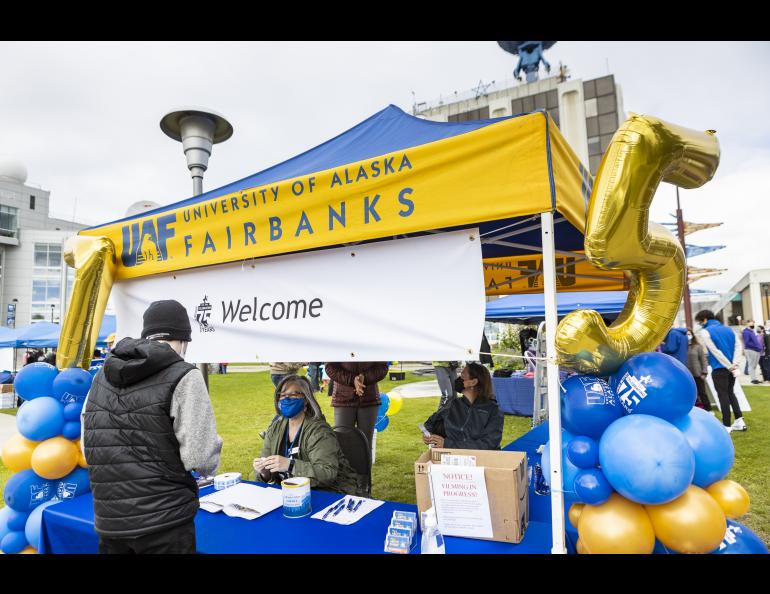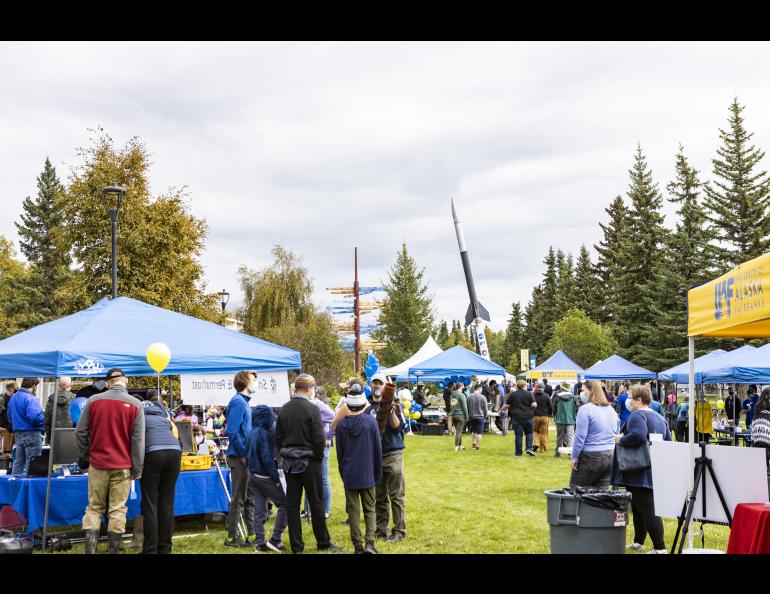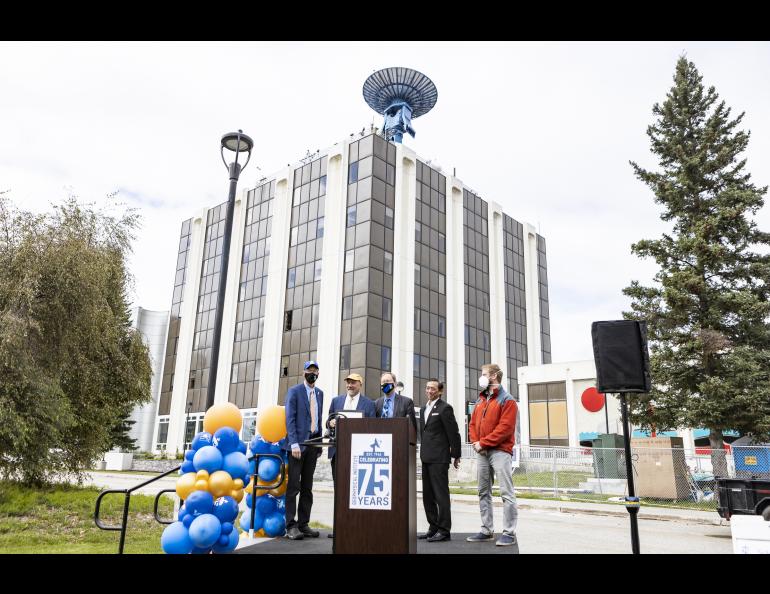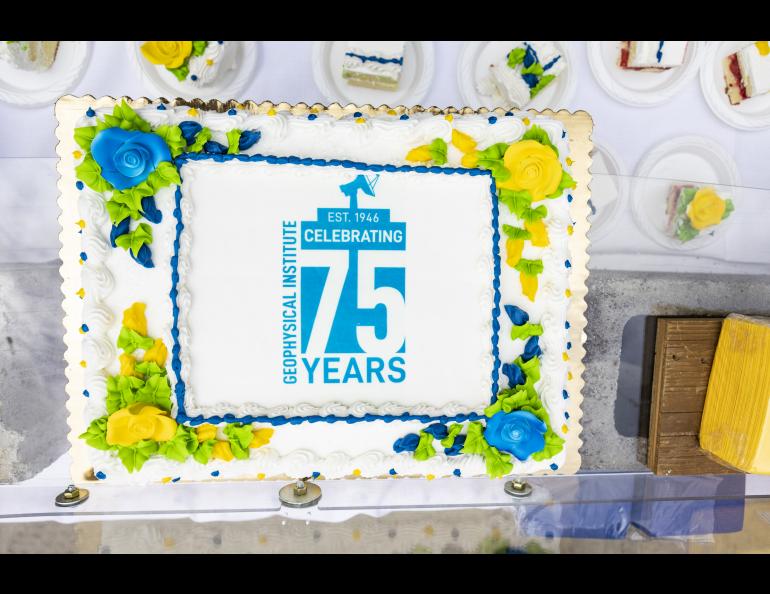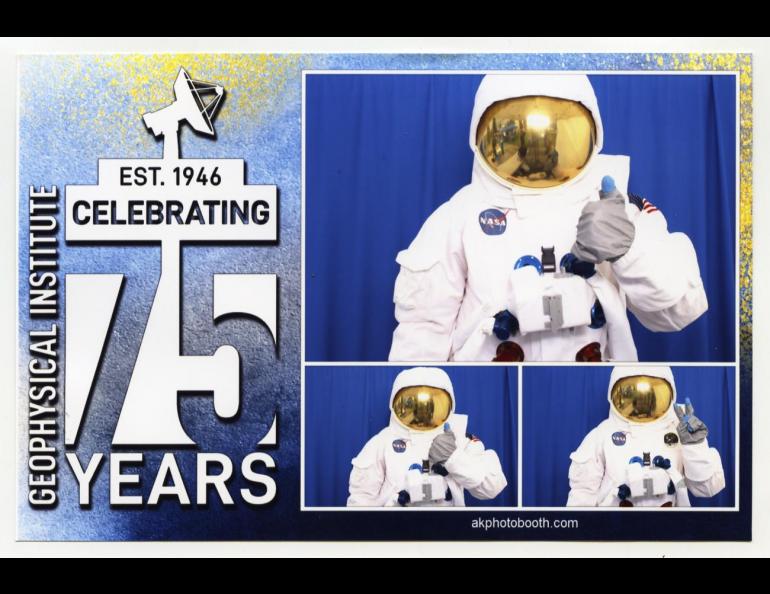 A great day for an anniversary celebration
Hundreds of people came to the University of Alaska Fairbanks Geophysical Institute to help celebrate its 75th anniversary on a cool Saturday in late August and to learn about the important and exciting science conducted by its researchers.
Adults and children from around the community visited learning stations staffed by the Alaska Center for Unmanned Aircraft Systems Integration, the Alaska Satellite Facility, the Alaska Earthquake Center, the Alaska Volcano Observatory, Poker Flat Research Range and the Snow, Ice and Permafrost Group.
Science pioneers from the Geophysical Institute's past attended, sharing tales of earlier days of the world-renowned research facility. Visitors also had fun with guided outdoor tours of the Planet Walk and the Alaska Satellite Facility outdoor facilities, and had fun at the photo booth and with a trivia card game and door prizes. And, of course, there was anniversary cake for everyone.
University of Alaska interim President Pat Pitney and UAF Chancellor Dan White spoke to the crowd, offering praise for the Geophysical Institute and noting its importance to Alaska and the nation. UAF interim Vice Chancellor for Research Nettie La Belle-Hamer and Geophysical Institute Director Robert McCoy spoke of the institute's accomplishments and its future, and three members of the Alaska Legislature came for the reading of a draft legislative citation honoring the Geophysical Institute. The citation will be formally considered by the Legislature in January.
Even the weather cooperated, with the steady rain of the prior week taking a break just long enough for people to enjoy the celebration without raincoats and umbrellas.
---
CONTACTS:
Rod Boyce, University of Alaska Fairbanks Geophysical Institute, 907-474-7185, rcboyce@alaska.edu