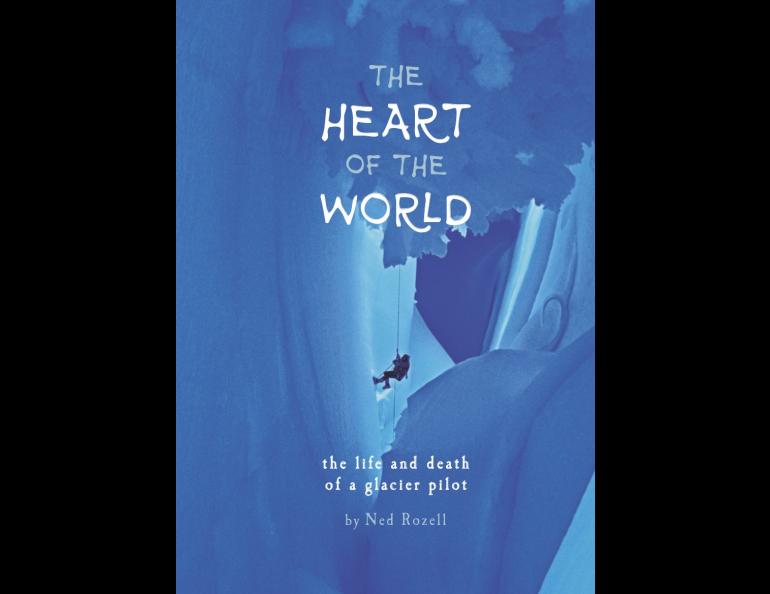 Heart of the World: New Book about GI Researcher
Alaska's wild expanse of mountains, taiga and tundra is immense. The landscape is larger than life and has a pull, it calls to those akin to it. Keith Echelmeyer was one who responded.
A skilled pilot, formidable athlete and talented scientist, Echelmeyer found a home both in Alaska and at UAF, where he was a researcher at the Geophysical Institute for 27 years specializing in glaciology.
He was an impressive field scientist, flying his Piper PA-12, landing on glaciers around the state and braving his fair share of near-death mountaineering experiences in his drive for adventure and the advancement of science.
In 2002, he and a team of researchers published a groundbreaking work in the journal Science that calculated glacial changes across Alaska. The paper showed that over 50 years Alaska glaciers were the largest glaciological contributor to sea-level rise in the world.
In 2010, at the age of 56, he died of brain cancer after battling tumors for eight and a half years.
This summer, GI Science Writer Ned Rozell released a 188-page biography of Echelmeyer and the challenges that transformed him. You can find "The Heart of the World" at the Keith B. Mather Library on the UAF campus or your favorite online book store.
---