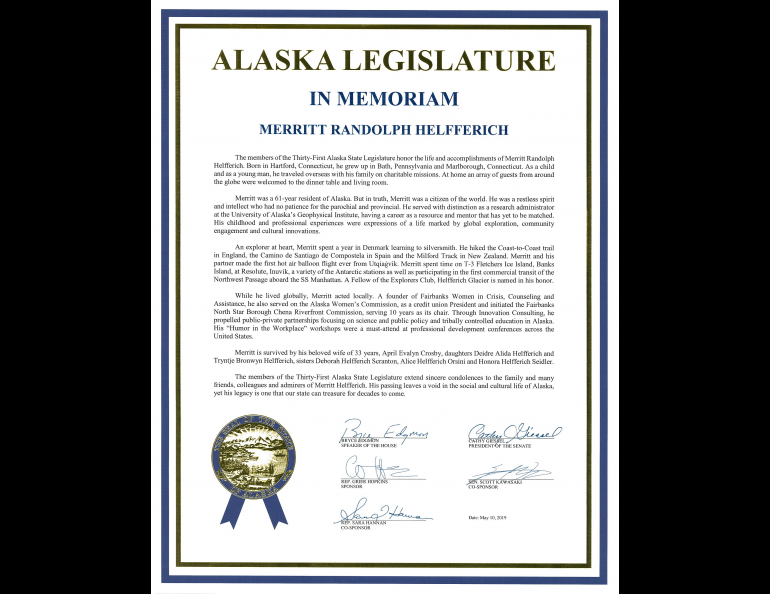 Legislature Honors Former University Employee's Legacy
The Alaska State Legislature passed a memorial citation this week honoring former UAF employee Merritt Randolph Helfferich. Helfferich was a 61-year resident of Alaska with a long service to the University of Alaska and the Geophysical Institute, where he was associate director. He passed away May 2, 2019.  
In his 30-year career at UAF, he helped establish Poker Flat Research Range and negotiated with NASA to create the International Arctic Research Center. The signposts he helped create, indicating directions and distances, are a campus landmark and still stand in front of the Geophysical Institute. 
A lifelong explorer, the Helfferich Glacier was named in his honor and he was a fellow of the Explorers Club. Among many adventures, he and his partner made the first hot air balloon flight from Barrow, Alaska, and he worked as an ice technician for two months on the SS Manhattan, on the first commercial transit of the Northwest Passage.
Rep. Grier Hopkins sponsored the tribute.
---