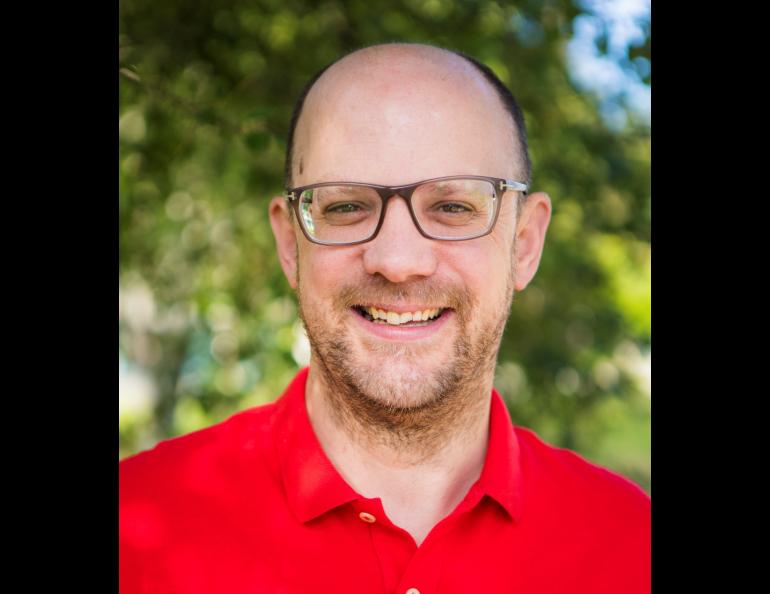 Peter Webley honored by the National Academy of Inventors
Peter Webley's passion for innovation, mentoring and outreach has earned him recognition from a national organization.
The National Academy of Inventors named Webley to its spring 2019 class of senior members. He is the first senior member from Alaska. 
Senior members are active faculty, scientists and administrators from NAI member institutions who have demonstrated remarkable innovation-producing technologies capable of changing society. They also have proven success in patents, licensing and commercialization.
"My passion is to work with new opportunities, either cultural, societal, or technological, that can have an impact on society," Webley said. "In working on the transfer of knowledge from a university environment into the community and commercial sector, I can build capacity to better the lives of people and the world around us."
Webley is a faculty ambassador in UAF's Office of Intellectual Property and Commercialization, research associate professor at the UAF Geophysical Institute and associate director of research at the Alaska Center for Unmanned Aircraft Systems Integration.
"Peter is a geoscientist, innovator and entrepreneur," said UAF Vice Chancellor for Research Larry Hinzman. "He has a passion to train and mentor the next generation of inventors and entrepreneurs and is connected to the wider Fairbanks entrepreneurial community and statewide innovation ecosystem."
Webley is among 54 academic inventors named NAI senior members this spring. The class represents 32 research universities and government and nonprofit research institutes. They are inventors named on over 860 U.S. patents.
"NAI member institutions support some of the most elite innovators on the horizon. With the NAI senior member award distinction, we are recognizing innovators that are rising stars in their fields," said Paul R. Sanberg, NAI president. "This new class is joining a prolific group of academic visionaries already defining tomorrow."
Senior members are elected biannually, and nominations are accepted on a rolling basis. A full list of NAI senior members is available on the NAI website.
---